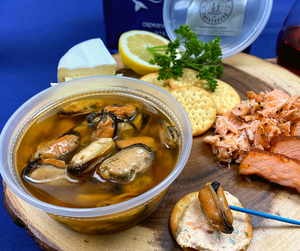 These local delicacies are brined and cold smoked in our custom smokehouse in Gloucester. Great as a stand alone snack, appetizer or our favorite, over pasta! You will definitely want to give these a try!
Sold in 8 ounce containers in oil.
Net weight 1/4 pounds.
Ingredients: Shellfish, Salt, Sugar, Herbs and Spices. Packed in canola oil.